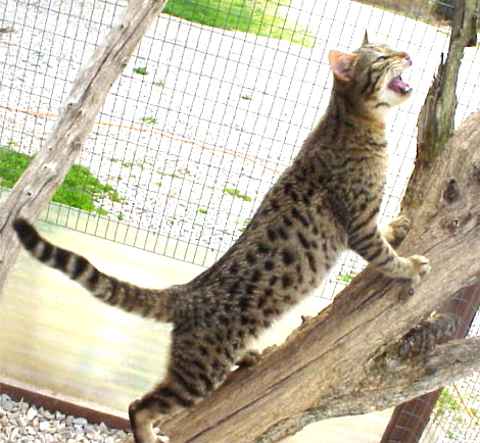 Bamboo Amore F3
Sire: Bamboo King Samson F6
Dam: Trendar Ambrosia of Bamboo F2
DOB 8/3/2000
Amore is glittered, pelted, with arrow head rosettes, whited belly and face markings, thick tail, and very small oceli rounded ears. She is so nice and sweet that she jumps up on our chest and gives you kisses.
Amore will make an awesome house pet and gets along with other pets and cats.

Price including spay is $200.00 plus shipping if neccessary.

All documents, photographs and graphics are Copyright © 2006