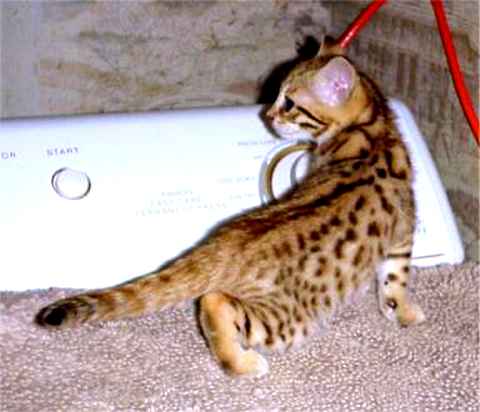 Uniquely Audacious of Bamboo F2
Sire: QGC RW Uniquely Joint Venture
Dam: Bundas Shameless of Uniquely now Bamboo F1
Audacious is an F2 of the ALC Taro of Bundas Line. She is a Brown Spotted Tabby, with a very clear soft pelt, whited belly, and very black spots with awesome rosetting on a very clear golden coat. Unfortunately, Audacious was not raised at Bamboo cattery and was not socialized properly and is not handleable After two years, Marie is the only person who can sometimes pet her and has not conceived when bred.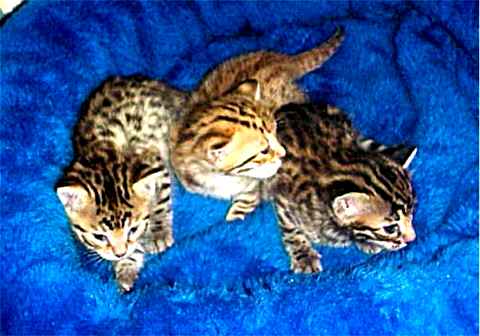 Uniquely Audacious of Bamboo in center of her two sisters.

HOME QUEENS
All documents, photographs and graphics are Copyright © 1998-99-2000