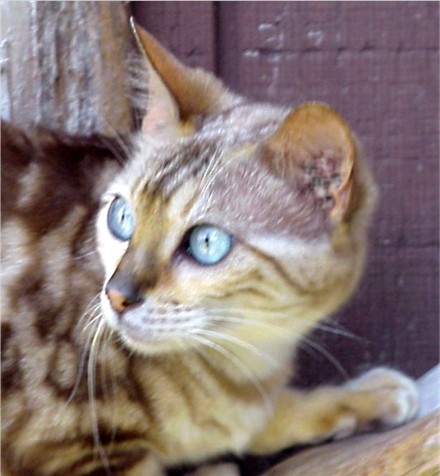 Kingsransom Keelin of Bamboo
Sire: GRC Marlowe of Kingsransom
Dam: RW SGC Bamboo Eden
(IW RW SGC King Cobra of Bamboo x Bamboo Golden Charm)

Keelin is a TOP SHOW quality Seal Mink marbled tabby (tri-colored Mink Snow marble). She is glittered, double pelted, with rosetted chaining markings. Very clear coat with beautiful seal mink random outlined pattern with butterscotch centers. She has a very wild face, aqua eyes, small rounded ears, thick tail and large whisker pads. She has exceptional contrast with an ivory clear background and a whited belly. We are expecting her to do exceptionally well in our breeding program because her mother is out of our breeding. Keelin a is also very sweet and affectionate.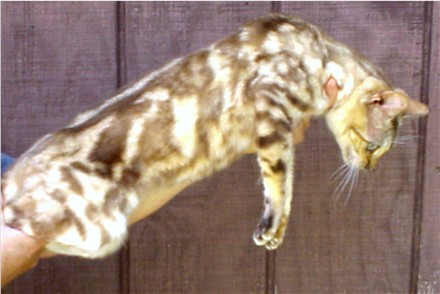 Kingsransom Keelin of Bamboo (Right side)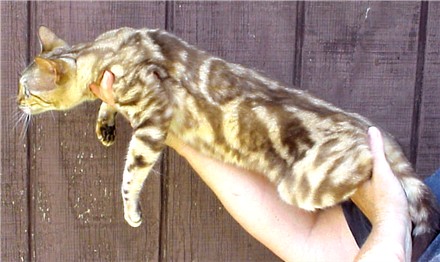 Kingsransom Keelin of Bamboo (Left side)




| | |
| --- | --- |
| HOME | QUEENS |
All documents, photographs and graphics are Copyright © 1998-2006