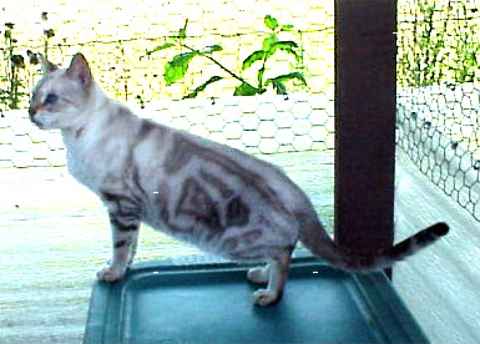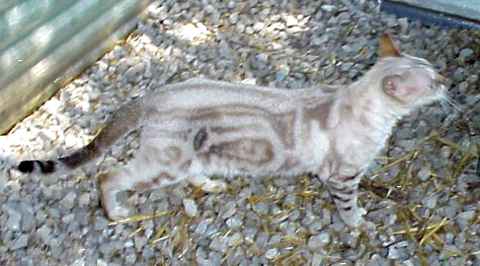 Desertrose Kismet of Bamboo SBT

Kismet is a Seal Lynx Point marbled snow Leopard. She is very typie with a long head, wide brow, lots of nose leather, well placed ears, deep blue gorgeous eyes, large whisker pads and long body. She has a beautiful out-lined deep rich pattern. At first glance you think she is a Mink, once you see her deep blue eyes, there's no mistaking her, she is a Lynx with unbelievable contrast and tri-color. Kismet is the best Lynx point I've every seen, just look at those donut rosettes, broken pattern and chaining effect. We are really excited to have added her to our snow program. She will be bred to IAW RW TGC King Cobra of Bamboo and will only produce Mink and Lynx marbled snows.

Pedigree coming soon!

HOME QUEENS
All documents, photographs and graphics are Copyright © 1998-99-2000