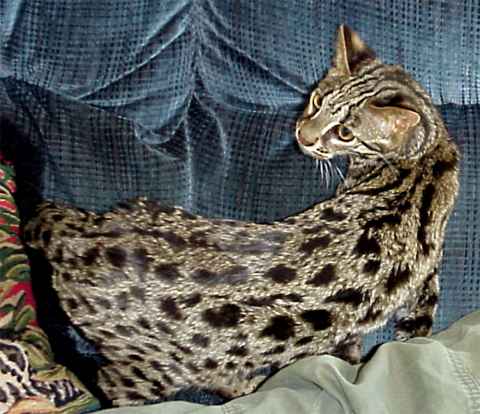 Bamboo Patience (3/4 F1)
Sire: Maximus of Bamboo (ALC) Dam: Bamboo Topaz (F1)



Patience is a Brown Spotted Tabby, with a very black large random spots. Being bottle raised in the house, she is very very sweet, outgoing, and will jump up on our laps and nuzzle our necks and give kisses. She knows no stranger and loves to greet visitors.
She is approximately 80% Leopard Cat and is living proof that any ill temperaments found in the Bengal breed comes from the domestic and not the Leopard Cat heritage.
3/4 F1's are very rare, only as few as 5 or 6 litters had ever been produced before Bamboo started to produce them. Patience was the first 3/4 F1 produced at Bamboo.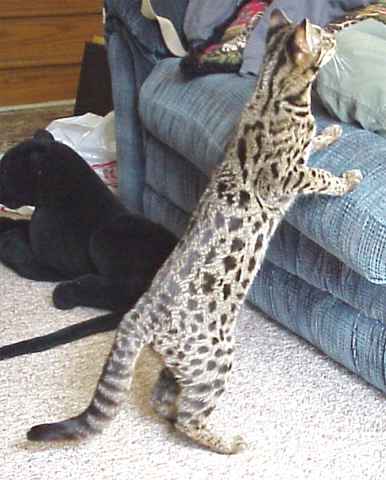 | | |
| --- | --- |
| HOME | QUEENS |
Documents, photographs and graphics are Copyright © 2001-2004