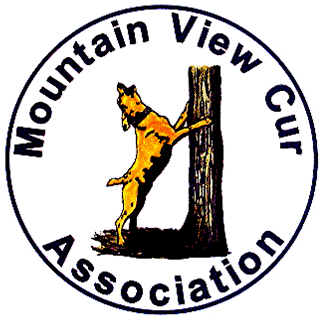 MVCA Classifieds



Attention!!
Recommended by MVCA!!
For professional and reasonable web site building
for your kennel, hobby, business, etc. go to
http://home.nemonet.com/~sroan/
Email: Sandra Roan
Special low rates for MVC owners!

All pups and dogs listed below are out of IPDBA registered inspected Certified Tree Dogs. All advertisers have signed the MVCA Code of Ethics.
To save space, not all dog titles are listed in these ads. H/F stands for Hall of Fame and these dogs full accomplishments can be found at the MVCA Hall of Fame page.

Flat Natural Mountain View Curs!!!
Yellow or Brindle MVC's
Master Breeder, Breed Advisor, Dale Martin of Portland, Tennessee
is booking pups on his next litters!
Price $300.00 each, $50 extra plus shipping to ship.
All pups have a money back or replacement guarantee, your choice.
For more information go to http://flatnatural.com
(615) 325-3789 or EMAIL

Pennell's Treeing Mountain View Curs!!!
Yellow or Brindle MVCs

Master Breeder, Roy Pennell of Elizabethtown, Illinois has some pups available most of the time. Price $300.00 males $350 for females. Shipping when weather permits $50 plus all shipping expenses. All pups have a replacement guarantee only. For more information, Email or call (618) 287-7789.


Since 1987
Please note: We are the breeders who developed this pure bred breed of Mt. Cur over 20 years ago and built there outstanding reputation, so the 11 original breed founders named them after our kennel name "Mountain View". Most of the dogs in the Galleries and Hall of Fame are dogs we owned, produced, or out of dogs we directly produced at Mountain View Kennel so we do not have our own web site at this time. We believe in breeding only the most natural and only the very best of certified MVC's, so we only raise a few select litters each year, assuring the highest percentage of natural, easily trained hunting and companion dogs possible. If you don't get the very best dog you have ever owned from us, please return it for your money-back.

Sorry, we are currently booked up for 2007 and are no longer taking deposits until further notice.

Breed Founders, Grand Master Breeders, Life-time Breed Advisors, Mike & Marie Bloodgood, Bonnieville, Kentucky, phone (270) 531-7966 or EMAIL

Shipping
Pups can be shipped to any major airport in the US. Shipping crates for 8 week old pups are about $30.00 each. Health certificates are required. Not all breeders ship, so make sure that you ask them before booking your pup.

Please don't forget to bookmark this page for future reference.

All documents, photographs and graphics are Copyright © 1998-2006
by the Mountain View Cur Association, all rights reserved.